YOUR COMPLEX FOR ACTIVE RETIREES IN SAINT-HYACINTHE
A RETIREMENT
HAVEN
Le Saphir offers you the opportunity to sit back and enjoy your golden years in comfort. Here you'll find one big family that is always accessible and attentive to your needs. Within a calm and cozy environment, our modern, peaceful and spacious apartments allow you to devote every moment of your life to what matters most: you and your loved ones.
Portes ouvertes du 22 janvier
Laissez-vous rêver lors d'une visite de notre luxueux Complexe au cours de laquelle vous pourrez rencontrer notre sympathique personnel et découvrir tout ce que le Complexe Le Saphir a à vous offrir :
Le 22 janvier 2023 de 13h à 16h
Au 3333, Drouin, Saint-Hyacinthe, Qc
Et c'est sans obligations de votre part!
Vous désirez réserver une visite VIP à un autre moment?
Cliquez ici!
An excpetional promotion for an exceptional living environment!
Meal promotion:
1 meal per day, per person, for 6 months (value of $2,970* per person)
+
$1,000 cash back rebate on the 1st month's rent*!
*Valid upon signing a 12-month lease between March 1 and June 30, 2023 with a move-in date before October 1, 2023. Certain conditions apply. Cannot be combined with any other promotion. May be subject to change without notice.
Ask our consultants about the promotion at 450-250-4444 and live the Saphir experience!
PLEASANT AND ELEGANT
COMMON SPACES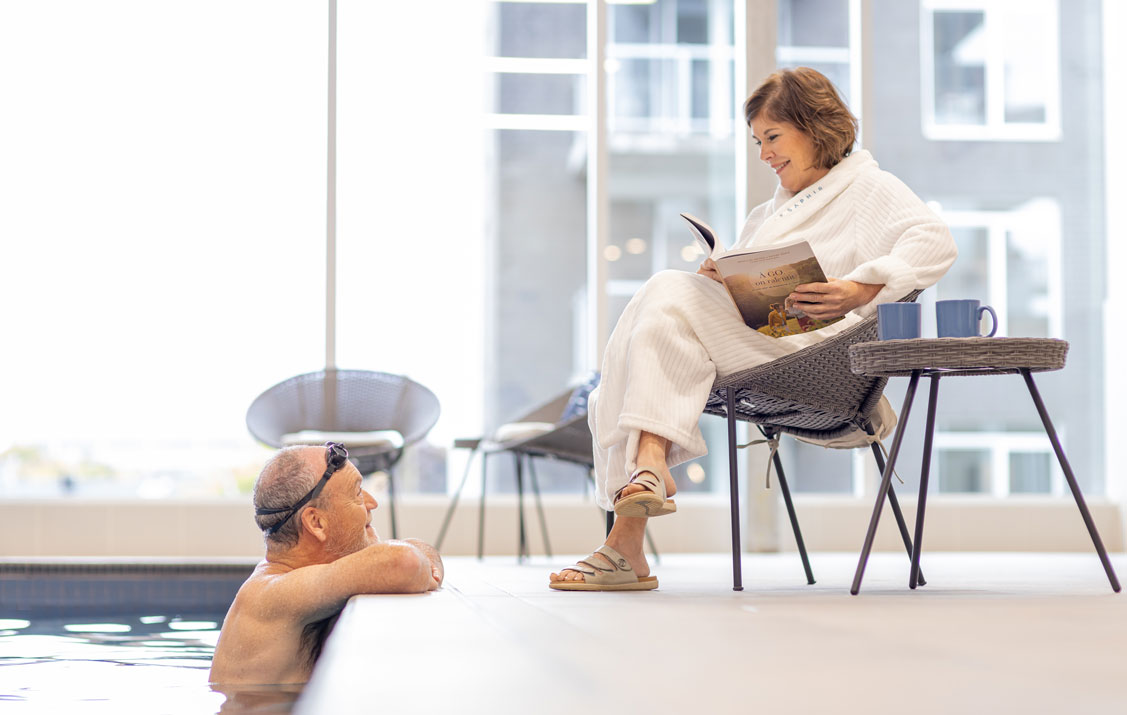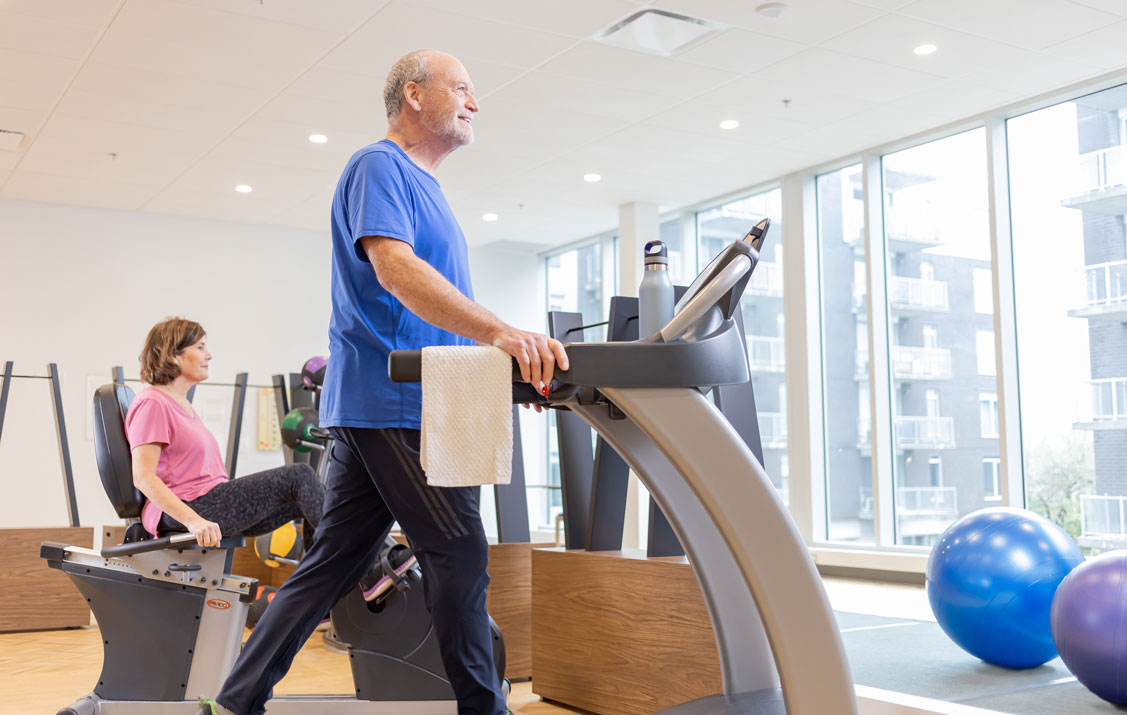 Le Saphir offers you everything you need: exquisite meals with regional flavours at our Bistro L'Artisan; both indoor and outdoor recreational and sports facilities; activities organized throughout the year; green spaces and three terraces to relax and enjoy the view and fresh air; and services to meet all your needs. Le Saphir offers you a living environment with an exceptional quality of life.
MODERN AND SPACIOUS APARTMENTS WHERE YOU'LL ENJOY RELAXING
At Complexe Le Saphir, you will find apartments carefully designed to offer comfort, calm and privacy. The layout of the rooms, the splendid natural light and the 9-foot ceilings contribute to create a harmonious area. You will also have access to numerous spaces where you can be alone and enjoy the tranquility of the place. At Complexe Le Saphir, every detail has been designed to promote your happiness.
3 ½
700 sq. ft to 960 sq. ft

From


$2,020 per month
4 ½
939 sq. ft to 1,168 sq. ft

From


$2,520 per month
5 ½
1,109 sq. ft to 1,148 sq. ft

From


$3,105$ per month
WHAT IS INCLUDED
Air conditioning
Hot water
Generous windows
Abundant natural lighting
9-foot ceiling
Walk-in closet in master bedroom
Bathroom with large shower and separate bath
High-speed internet
8' x 12' balcony
10 monthly meals per person
Access to 7th floor panoramic terrace
Unlimited access to services and common areas
Outdoor parking
OPTIONAL IN CERTAIN APARTMENTS
Fireplace
Quartz countertop
Powder room
* Furniture and appliances shown in model unit are examples only.
** All prices are eligible for a tax credit. If you are 70 years or older, and depending on your income, you may be eligible for the tax credit. Find out more!
CARE HOME FOR SENIORS WHO ARE CONVALESCING OR HAVE DECREASED AUTONOMY
Maison Célestine, part of Complexe Le Saphir, is inspired by Scandinavian practices to offer a soothing and safe environment to people convalescing or living with cognitive loss. These facilities allow our residents with special medical conditions to remain close to their spouse while benefiting from a perfectly adapted environment where health care is offered by caring, qualified staff.
A PEACEFUL,
SAFE ENVIRONMENT
Superior soundproofing – Sprinklers on all floors – 24-hour surveillance staff and cameras – Controlled access with key or smart card system – Electromagnetic fire doors – Mobile emergency call system
CLOSE TO EVERYTHING YOU NEED!
STAY IN TOUCH WITH LE SAPHIR!
Receive inspirational content, testimonials and helpful tips and advice.
TAKE A PRIVATE TOUR OF COMPLEX LE SAPHIR
Let yourself be pampered during a personalized tour of our luxurious Complexe. You'll meet our friendly staff and discover all the wonderful things Complexe Le Saphir has to offer:
Gourmet tasting at Bistro L'Artisan
Private tour of the premises
Thoughtful little gestures that will make your visit memorable!
AN ECO-RESPONSIBLE PROJECT
Complexe Le Saphir achieves a smaller ecological footprint thanks to carefully chosen features that ensure our residents' comfort while preserving the environment for future generations.
Common gas-fired water heaters and higher efficiency heating units
ENERGY STAR®-certified windows
Patio door with low-emissivity (Low-E) argon gas sealed glass
Low-flow fittings
Exterior metal cladding composed of a minimum of 55% recycled content
LED lighting
Groupe Robin: A family business at your service for over 50 years
When we imagined Le Saphir, we wanted to create a place where people could enjoy their lives in a tranquil setting. Every time we visit, we are amazed to see so much peace, happiness and bright smiles!
We are touched by the testimonials of our residents who say they have found a place that genuinely respects their desire for tranquility and their own personal lifestyle. Succeeding in creating such a living environment is a great source of pride for us.
Thank you to our residents. Your contribution to making Le Saphir such an inspiring and welcoming place means the world to us. And to all of you who are considering moving to Le Saphir, welcome to your new home!
We look forward to meeting you.
The Robin family
Discover Complexe
Le Saphir
Would you like to
speak with us?
RENTAL OFFICE
3333 Drouin Avenue, Saint-Hyacinthe, Quebec J2S 0M2 | 450 250-4444